It wasn't until age 31 that I learned the importance of taking a break. I had no choice after my mind and body screamed "Enough!" through depression, anxiety, and two hospital visits for pneumonia. I pushed myself to the absolute limit. And, honestly, I had zero intention of taking a break. I had never gone away for even a one day solo getaway for pure relaxation. Sure, I had taken plenty of business trips by myself, but had never even tacked on a day for personal wellness. I was constantly on the grind.
If Sheryl Sandberg had written her book at that time, I would have been the first in line for learning how to "Lean In." Now, I'm a true champion of knowing when it's time to lean back – before you reach the point of breakdown.
So, what are the signs that show up before you reach your limit? Through my reflective journey out of depression, anxiety, and physical illness, I have become adept at this. I have spent much time reviewing the months and years leading up to the breaking point, and can see the signs were clearly there. Now, I can read the signs very clearly in myself and others. I am quick to recommend a getaway to a friend or family member (or stranger, for that matter), because I know what even a one-day break can do for your mental and physical health.
The signs that appear before the point of breakdown include, but are not limited to: irritability/mood swings, fatigue/exhaustion, lack of concentration, restlessness, inability to think clearly,  hopelessness, desperation, indecision, sadness, inability to sleep or excessive sleepiness, agitation, excessive crying, poor appetite (or overeating), and low sex drive. I experienced all of these, and more.
Today, when I see any of these signs arise, I know it's time to take a break. Sometimes, that break is just a walk around the block, sitting in the park, stretching for 10 minutes, writing in my journal, or practicing conscious breathing. Other times, I know I could use some time away from it all. Today, I want to focus on the latter.
I've spent the past four years writing about the things you can do at home to release stress – on this blog and in my book, From Stress to Peace. I haven't shared as much about the journeys away from it all. It was those journeys that opened up the space for me to return home and commit to a daily self-love practice with consistency. I was able to clear my head, and focus solely on my well-being. Whether it was a one-day, three-day, week-long, or three-week getaway, I returned with clarity, peace of mind, and the strength to carry on.
Below you will find brief summaries of retreat locations I have had experiences with over the past four years. They are listed in the order that I visited them. Some I visited alone, some I brought groups to for retreats, some I experienced while participating in a retreat, some I visited with my husband, and others I enjoyed with my family (my two sons are now 5 and 7). Even when traveling with others, I make it a priority to have daily time for meditation and self-reflection.
Major shout out to my husband and extended family, who are never hesitant to support when I am in need of some time away! I love you! "Team work makes the dream work."
Enjoy, and feel free to reach out to me if you could use some support with getting back to center. I'm here for you! Note: The next From Stress to Peace Retreat is being held from May 25-30, 2016 in Tola, Nicaragua. I'd love to see you there! See below for details.
Are you ready for a break ASAP? Click here for more information about the upcoming From Stress to Peace Retreat!
Yogaville – Virginia
I visited Yogaville in January of 2012, when I was at my lowest point. I dedicated a full post to my visit there around the time I started the Living in the Light blog (March of 2012). It was my very first personal retreat, and it was just what I needed to begin the journey of healing. It is a scenic area with a nice walking trail, yoga and meditation classes, and vegetarian/vegan food. And it's very affordable. It's $115/night (weekends are $150/night) including all meals, yoga classes (3/day), guided meditation sessions (3/day), etc. Awesome! I stayed in the Lotus Guest House, which is the newest building. The rooms are perfect for a retreat – clean, nice and simple with little to distract you. I left here feeling so peaceful!
The center is about an hour from Charlottesville, VA. I took the bus from Washington, DC to Charlottesville, and they picked me up from there (an extra cost of $50 I believe). If you're interested in traveling by train, Amtrak also goes to Charlottesville. And, if you live further away, you can fly into the Charlottesville Douglas Airport.
Samasati Nature Retreat – Puerto Viejo, Costa Rica
I visited Samasati Nature Retreat in the summer of 2012. This place is remarkable! I plan to host a From Stress to Peace Retreat here in the future, and would love to go back just to relax on my own. I came here with my husband at a time when we were both very much in need of a break. This was the first extended trip we took without our sons (They were 3 and 1.5 at the time). This was not our typical cultural immersion trip – we came to relax (My husband mostly sat in the hammock in our bungalow and was able to read four books!). We took advantage of the daily yoga classes offered, got massage treatments in the on-site spa, and we only did a few excursions (To a local cacao plantation, the beach in Puerto Viejo, and zip lining). For the majority of the trip, we just relaxed in our bungalow or walked around the trails throughout the beautiful, eco-friendly, rainforest property (250 acres of protected rainforest). It's worth emailing or calling the hotel directly to get the package with all meals included, as they save the best deals for direct customers. The food there is vegetarian/vegan and excellent!! They do have fish options available upon request.
One thing to note about this property is it is far from the airport (A four hour scenic drive). Samasati can arrange for a driver to pick you up or you can coordinate your own shared ride. We chose not to stay over in San Jose because we wanted to maximize our time at Samasati. Bring a good book or journal and enjoy the ride! It's worth it.
Joshua Tree Retreat Center – Joshua Tree, CA
I visited the Joshua Tree Retreat Center for a New Year 4-Day Silent Retreat facilitated by Michael Beckwith (Agape International Spiritual Center) in December 2012. I wrote a full review of my experience in my Entering the Silence post in January 2013. The facilities are nice, the food is excellent, and the scenery is beautiful. The shared rooms are basic, but perfect for a retreat in which you spend very little time in the room. I attended this event solo, but shared a room with four other participants (I booked last minute). There are always retreats and events happening here. If you feel drawn to visit the area, I highly recommend taking a day (or more) to explore nearby Joshua Tree National Park. I camped here with my husband when we lived in Southern California, and loved it!
Sedona Mago Retreat – Sedona, Arizona
I have visited Sedona Mago Retreat twice. I hosted the first From Stress to Peace Retreat here in May of 2015, and my husband and I spent the new year here in 2014/15. I'll definitely host another retreat here and will return again for some rest and relaxation (My husband's family lives in Arizona, so it's a convenient place for us to get away to relax while the boys enjoy some quality time). Everything is included in your room price (Around $100, depending on your room type). They serve predominantly vegetarian meals, but do have fish options. There are yoga and meditation classes offered, and the grounds are magnificent to walk. It is cheaper to fly into Phoenix and catch a shuttle to Sedona (The retreat center can coordinate it for you). I highly recommend at least one visit to this retreat center (Or two, or three)!
Northern New Mexico
I've visited northern New Mexico five times in the last few years – I absolutely love it! This has been my 'secret' getaway spot that I've slowly begun sharing with my closest friends :-). I pull the car over more times than I'd like to admit, just to admire the stunning beauty. It moves my Spirit in ways not many places have. It's too good not to share!
You really can't go wrong in Northern New Mexico for a relaxing vacation. I typically fly into Albuquerque, rent a car, and get on the road. I drive to Santa Fe to browse the boutiques and galleries. Along the way, I sometimes stop in little villages like Madrid or Cuba, NM. I never have a strict agenda, I just get off at whatever exit sounds interesting as I make my way North. When I'm renting a house in a remote area (My preference), I go shopping in Santa Fe for supplies and groceries (There is a Trader Joes and Whole Foods not too far from each other) because large stores are limited outside of the major cities. For more tips on day trips in Northern New Mexico, the Santa Fe Tourism or New Mexico True websites have some great resources.
For a first-timer looking to enjoy the Northern New Mexico scenery, I recommend the Abiquiu Inn in Abiquiu, NM as a home base. I have stayed in the Casitas as well as the Red Mesa Suites there (I only recommend these room types there, as the other rooms are smaller and catered more for truckers just passing through). It's a great launching point for day trips to the Purple Adobe Lavender Farm (5 minutes away), Ghost Ranch (5 minutes away), Taos (40 minutes away), and more. One of my favorite drives is the one from the Abiquiu Inn to the Christ in the Desert Monastery. I stop at the Abiquiu Lake on the way and enjoy the view of the water and rock formations.
Another relaxing place to stay is the Ojo Caliente Mineral Springs Resort & Spa (30 minutes from the Abiquiu Inn). I have been here to enjoy the spa and mineral mineral pools, but I did not stay here. You can purchase a day pass to enjoy the mineral pools, mud bath, steam room, and sauna without staying onsite ($20 during the week and $32 on the weekends). I, typically, rent a remote vacation home in the area via Home Away or VRBO because I prefer the privacy and spaciousness of home on acres of land (The home pictured above is on 22 acres).
Feel free to reach out to me if you're considering visiting. I'm happy to share more. As you can see, this is a clear favorite. I will be back here before the end of the year…I can't stay away too long.
Croydon Hall – Somerset, UK
Croydon Hall is a large home available for rent in the beautiful countryside of Somerset, UK, inside Exmoor National Park. At the time, I had only been to London in the UK, so it was really nice to experience the countryside. I attended a Way of Mastery spiritual retreat here in August of 2014. I was away for 11 days, the longest I had ever been away without my husband and children. I also had never met anyone attending the retreat (there were 80 of us from all over the world). It was a beautiful experience of stepping out on faith and trusting all would be well. And what a fantastic setting to rest in while releasing fears and growing in my spiritual practice. The catering for this event was done by Food by Jo, and it was the most incredible vegetarian food I had ever tasted!! If you choose to use this venue for a group event, I highly recommend working with this caterer – you will not be disappointed! The rooms are simple, but comfortable, and have views of the courtyard. It is designed for large groups in which the majority of rooms are being shared, although there are some single rooms. I flew into the Bristol airport on Aer Lingus (through Dublin) and stayed there one night. I took some time to explore the city before making my way to the countryside with some other retreat participants. It was a lovely experience!
Art of Living Retreat Center – Boone, NC
The Art of Living Retreat Center is located in the Blue Ridge Mountains in Boone, North Carolina. I hosted a From Stress to Peace Retreat here, and the property is absolutely beautiful!! It's a great place to visit in the fall while the leaves are changing. The group had an amazing time here and was able to take advantage of the yoga classes and spa treatments available. The hiking trails in the surrounding area are gorgeous. One of the women who was on the retreat (she was from Charlotte) came back the next weekend with her husband because she liked it so much. It really is that great. If you choose to visit this one, I recommend staying in one of the spa rooms. The meals are included and are SO good (all vegetarian – mostly Indian).
There are also a few condos available for rent onsite. I stayed in one of them, and was still able to participate in the meal plan. The condos have two levels, with a spiral staircase between them. They also have stunning views of the mountains. Sunrise was spectacular each morning! Can't recommend this place highly enough. It's only a two-hour drive from Charlotte, NC.
Omega Institute – Rhinebeck, NY
I visited the Omega Institute in the fall of 2014 for a weekend workshop. Many of the well-known spiritual teachers from around the world facilitate workshops here. It's a beautiful campus! There are many accommodation types onsite, and a number of nearby Bed & Breakfasts to choose from. There are meditation classes, hiking trails, a lake, yoga classes, a cafeteria with food from around the world, and more. I stayed at Hemmingway Lane Bed & Breakfast with one of my best friends, and we had a great experience. Our host was great, the room was beautiful, the beds were super comfortable, the decor was calming, and the breakfast was excellent! It was only a 10-minute drive from the campus. Check out the calendar for Omega here or the personal retreat page to plan your next visit. They are open from May to October.
Secrets Vallarta Bay – Puerto Vallarta, Mexico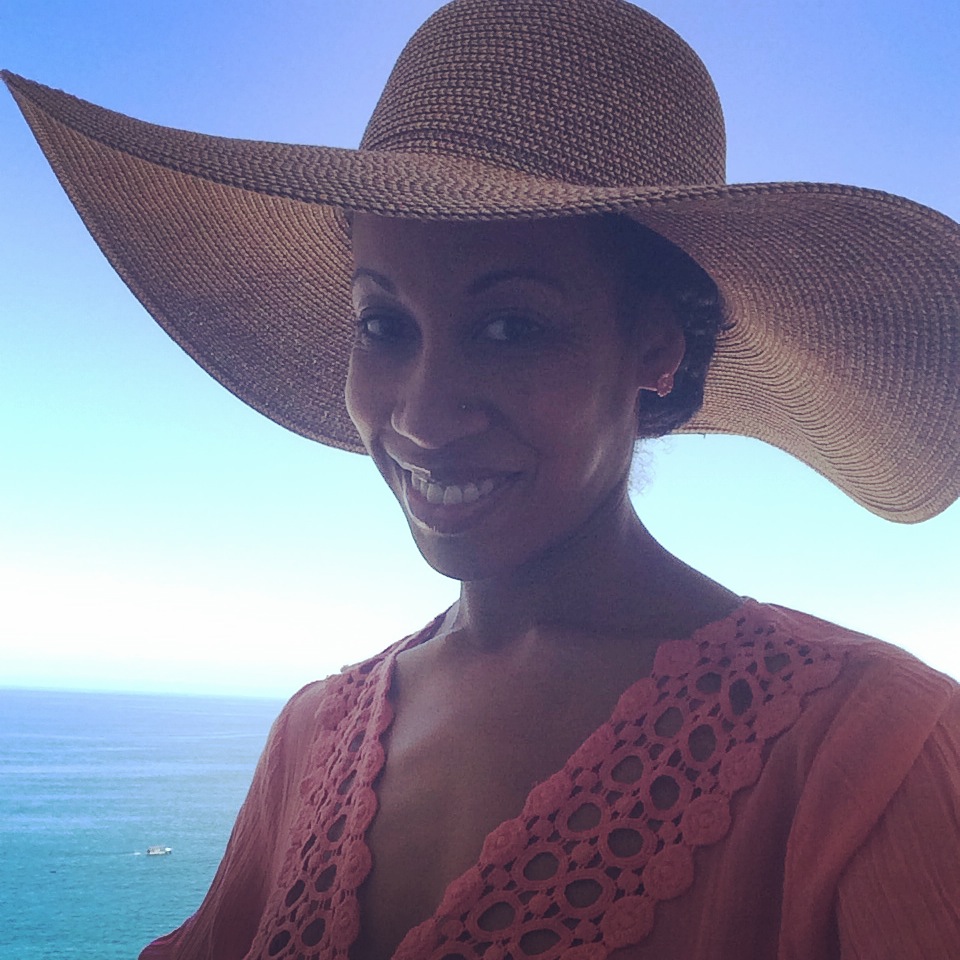 I visited the adults-only Secrets Vallarta Bay for a weekend in May of 2015 to celebrate my 15-year anniversary in Delta Sigma Theta. A perfect Divine orchestration cancelled my outgoing flight, so I arrived after the group had already left for a day trip that was too far away for me to join. I ended up having a day to myself to relax and enjoy the resort. Now, I have to be honest and say that these types of resorts are not my favorite places to stay when traveling internationally. But, I'm really glad I went. The spa experience was the best I have had, and I have been to some great spas!
I would consider going back with my mom and sister for a mother/daughter spa trip or with my husband for a weekend romantic getaway. The rooms were really nice, and had large Jacuzzi tubs, rainfall showers, ocean views, and comfortable beds. There were also plenty of restaurants to choose from between the 5 onsite at the resort as well as the restaurants in the neighboring Now Amber Resort.
Nof Ginosaur Kibbutz Hotel – Ginosar, Israel
I visited Israel in May of 2015 as part of a 3-week Way of Mastery spiritual pilgrimage. I had the deepest spiritual experiences of my life during this trip, the first of which took place at the Nof Ginosaur Hotel, looking out at the Sea of Galilee. In my first post of the new year, I mentioned I would share more about this trip. It's too long to include in this post, so I'll start by sharing my favorite place that we stayed. As Divine orchestration would have it, there were a few attendees whose flights were cancelled and needed to arrive a day later. We ended up having a day and a half to relax at this resort and settle in. The rooms were nice, and had great views of the mountains.
The food at the hotel is delicious! I looked forward to every meal to see what the chef would create. During spiritual retreats, I tend to eat less food to allow the shifts to integrate seamlessly. That was difficult for me to stick to while staying here. Thankfully, it was all healthy and made with Love.
There's a large pool onsite as well as beach access to the Sea of Galilee (where I spent much of my time). I can't speak highly enough of the experience of watching the sunrise over the Sea of Galilee each morning and the sun revealing the beauty of the surrounding mountains. So powerful.
Sainte Baume, France
I visited the enchanting town of Sainte Baume in May of 2015, and I highly recommend it!! The photos can't do justice to the magnificence of this place. I felt like I was in a fairy tale land. Regardless of your spiritual beliefs, the hike to the cave of Mary Magdalene is well worth it. To get through the cave, you hike through the forest for about 30 minutes. Allow yourself plenty of time to stop along the way and take in the unique trees, scents, and sounds of the forest. The forest and cave are oozing with Feminine Energy. I was staying in a group retreat venue in between Sainte Baume and Aix-en-Provence (Which I also highly recommend visiting). It was a quaint place, but I did not care for the rooms. But, when I return, I would stay right near the cave at Lou Pèbre D'Ai (3.8 miles away). I know a few people who stayed here, and they loved it! If you're looking for more places to eat and shop, I would recommend staying in Aix-en-Provence, and making Sainte Baume a day trip from there. To get there, you can fly into the Nice or Marseille airports, and drive (or take a taxi) from there. My taxi from the airport in Marseille to the retreat center just outside of Aix-en-Provence was about $50 (About a 35 minute ride).
Mena House Hotel – Giza, Egypt
I closed out my 3-week spiritual pilgrimage with a 3-day solo trip to Cairo. I stayed at the Mena House Hotel in Giza. This is the closest hotel you can stay in near the Pyramids of Giza. The views from the room alone were worth the trip! Meditating on the balcony, and taking in the view after, was a powerful experience. The food at the hotel was excellent, and there are multiple restaurants to choose from. The service was great, and the rooms were nice.
For anyone concerned about safety, there was never a moment I felt unsafe. I had the most wonderful personal tour guide you can find – Rasha of Egypt Daily Tours. I can't recommend her services highly enough. She helped me coordinate a wonderful itinerary that fit in everything I wanted to see, and more, in a short period of time. Her driver picked me up from the airport and drove me to and from each location I visited. There was also airport-like security in all tourist locations. All was well!
Riad Cascades d'Ouzoud – Cascades d'Ouzoud, Morocco
I fell in love with the countryside of Morocco last summer! My husband and I drove through Morocco for our 10-year wedding anniversary in July of 2015. Although most of the trip was not at all retreat-like, I made it a point to schedule us a couple days of relaxation at the end of our trip. We spent two days and one night in Riad Cascades d'Ouzoud, which is right next to one of the most beautiful waterfalls I have ever witnessed in person! This town is only one hour from Marrakech, and is well worth the visit at least for one day. The village is truly centered on tourism for the waterfall, so there is not much to do other than eat and take in the scenery. And that was exactly what we were looking for. I strongly encourage anyone visiting to wake up early and walk around the waterfall while there are no crowds. I got out there for sunrise and took some time to meditate and journal. I also recommend taking the scenic drive between Cascades d'Ouzoud and Marrakech. If you do have a driver, be sure it is someone who is okay with stopping along the way for photos. I was grateful we had a rental car because we stopped to take in the beauty at least 15 times.
Cazabonheur Home Away – Martinique
I visited Martinique with my family the week before Christmas. Norwegian Airlines has awesome deals on direct flights there from NYC, Baltimore, and Boston (They currently have a sale for $49 each way for November and December!). The flight is about 4.5 hours. We stayed in Les Trois-Îlets in the most beautiful Home Away rental we've ever stayed in, Cazabonheur! I selected this home because of how peaceful it looked. While this was a family trip, I wanted to be able to wake up and watch the sunrise each morning and meditate in nature. This was the perfect place to do that. There was also enough space for the boys to play (If it were up to them, they would have stayed in the pool all day!). This gave me the space to relax without feeling like I needed to entertain them every minute – they did their own exploring around the property, and had a ball doing it (Balancing family time with you time is so key when traveling as a family).
The kitchen and living space at Cazabonheur is perfect, and there's a washer and dryer so you don't have to bring as much with you. Agnés, the host, is super helpful. She lives down the street, and responded quickly to any questions we had.
We rented a car and took many day trips from the house. It's the perfect launching point to all of the major attractions in Martinique. Highly recommend this home rental and visiting this beautiful island! We'll be back.
NEXT UP FOR 2016:
April 2016 Family Retreat – Lake Atitlan, Guatemala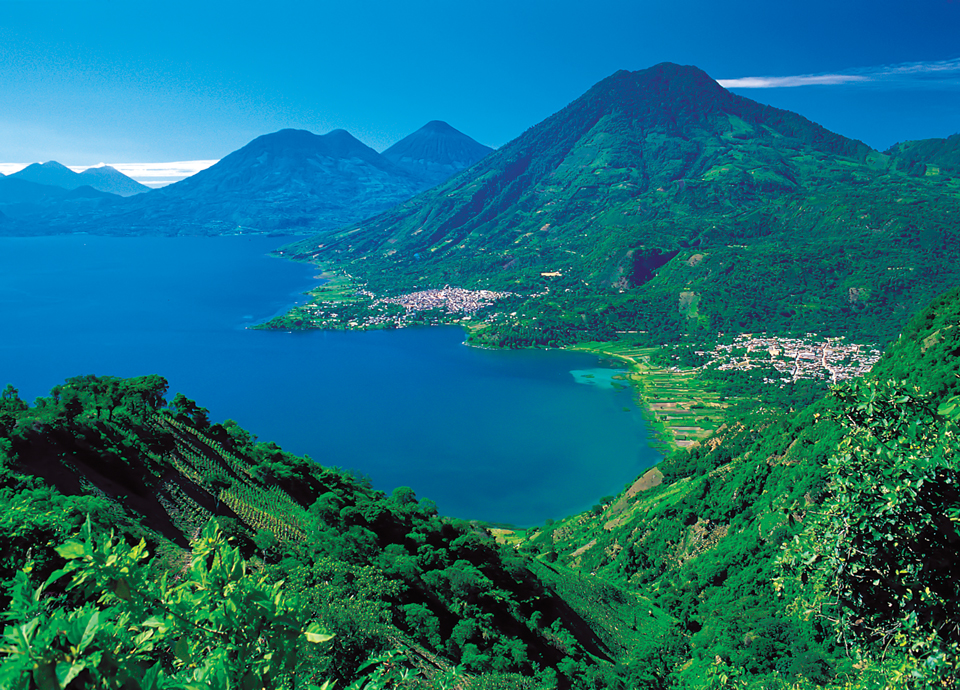 For spring break in April, we'll be visiting Guatemala as a family. We're starting our visit in Antigua and then heading to a Home Away rental on Lake Atitlán. I look forward to sharing about this visit!
May 2016 From Stress to Peace Retreat: Aqua Wellness Center – Tola, Nicaragua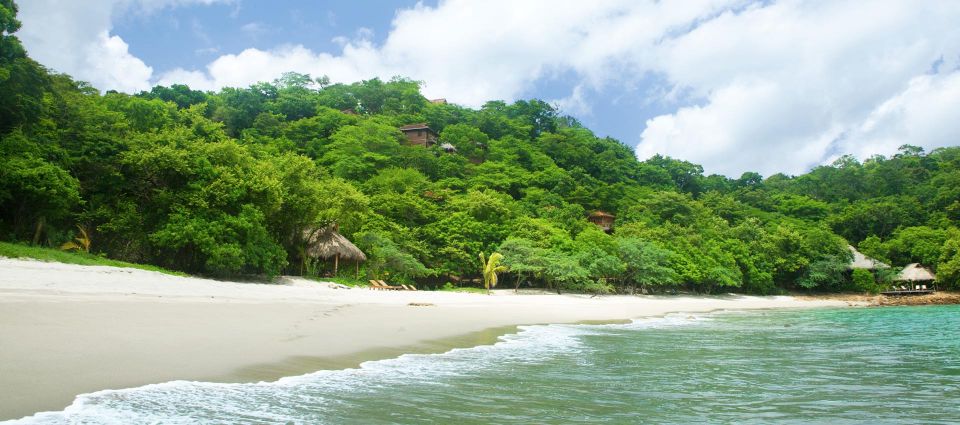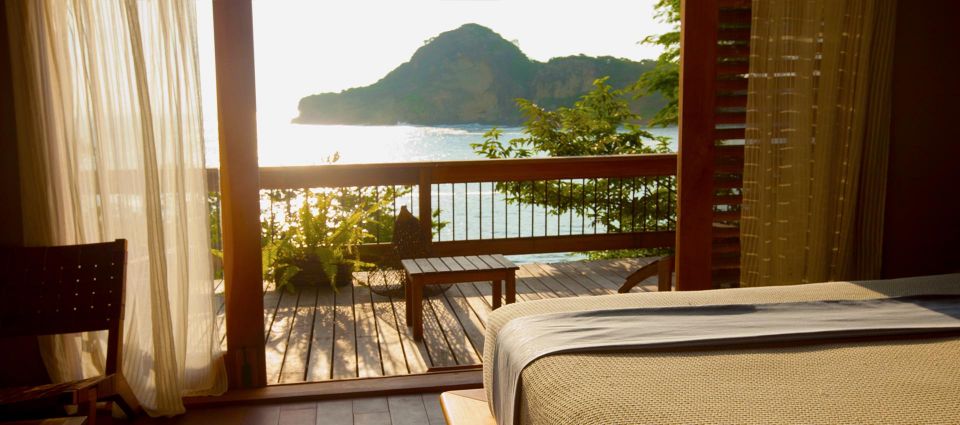 The next From Stress to Peace retreat will be held in Tola, Nicaragua from May 25-30. I would love to see you there! We still have space available! I will be sharing tips for maintaining peace of mind in the midst of busy lives, we'll be doing yoga, I'll be sharing some powerful meditation practices, we'll be giving back to a local school, and more! Click the images above for more details about this retreat. I look forward to seeing some of you there!
I pray you have found these suggestions for places to de-stress useful. Be sure to bookmark the page for future reference. May you find greater peace within with each passing day! Much love!
Keep shining!
Peace & Infinite Blessings,
~Kandace
———————
Kandace Jones
———————
BLOG: http://www.kandacejones.com
FACEBOOK: http://www.facebook.com/livinginthelight
TWITTER: @coachkandace
INSTAGRAM: @iamlivinginthelight
I used to live life shackled by fear, doubt, and worry. I put on a happy face while navigating my day-to-day duties, but I was emotionally drained, stressed, and unhappy. When I hit rock bottom, and was diagnosed with depression and anxiety, I was determined to live life differently. I knew there had to be another way. Out of that determination, and guidance from Spirit, the "Living in the Light" blog was born. It documents my spiritual journey out of the darkness and into the Light. After nine months of publicly sharing my journey, and consciously releasing my attachment to the ego, I experienced a powerful spiritual awakening. I went from living in fear, doubt, worry, and stress to complete inner peace. My greatest passion has become assisting others on their own journey to inner peace. My spiritual memoir, From Stress to Peace: An Intimate Journal on the Journey from Living in Darkness to Living in the Light, is available now on Amazon and BN.com. Click the tabs at the top of the page to learn more about the From Stress to Peace 21-Day Challenge, Living in the Light Retreats, 1:1 sessions, and the Living in the Light Community - all of which are designed to support your journey to inner peace. I appreciate you taking the time to visit the blog and look forward to supporting you in any way I can!