About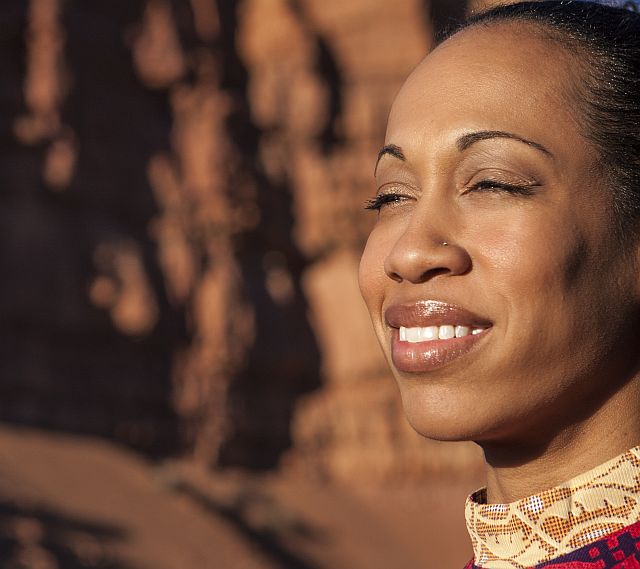 Hello beautiful people!  I am Kandace Jones, Founder of Living in the Light and author of From Stress to Peace: An Intimate Journal on the Journey from Living in Darkness to Living in the Light.
I used to live life shackled by fear, doubt, and worry.  I put on a happy face while navigating my day-to-day duties, but I was emotionally drained, stressed, and unhappy.  When I hit rock bottom, and was diagnosed with depression and anxiety, I was determined to live life differently.  I knew there had to be another way.  Out of that determination, and clear guidance from Spirit to be authentic and share my journey publicly, Living in the Light was born. The Living in the Light blog and Facebook page began as a real-time documentation of my journey from stress to peace, and has evolved into a source of daily inspiration for over 22,000 across 40+ countries.
After nine months of publicly sharing my journey, while being relentless in my daily spiritual practice, I experienced a powerful spiritual awakening.  I went from living in fear, doubt, worry, and stress to complete inner peace.  My greatest passion has become assisting others on the journey to unshakable peace, while being fully transparent about what it takes to get there.  I am a Certified Spiritual Life Coach, Meditation Instructor, Reiki Practitioner, Energy Healer, and Sound Therapist. I help others start and sustain a daily spiritual practice that guides them From Stress to Peace.  Some of the ways I do this include the From Stress to Peace 21-Day Challenge, Living in the Light Retreats, and the Living in the Light Community. My spiritual memoir, From Stress to Peace: An Intimate Journal on the Journey from Living in Darkness to Living in the Light, was released in 2014.
Who is Kandace Jones outside of Living in the Light?
I absolutely love to travel the world.  So far I've been blessed to visit 35 countries (I met my husband in Spain). The most important lesson I've gained from these travels is that we are all the same at the core of our being. We are one in God.  I look forward to continuing to travel and connect with people from all over the world – including you!
Music speaks to me in a way that words cannot express. Cornel West once said "Music is what we need when language fails us, but we cannot remain silent." I couldn't have said it better. I especially love free jazz and house music (click here for one of my favorite house songs to lift your spirits), but I also have an appreciation for many other types of music. The title for this blog was inspired, in part, by the song Live in the Light by Fertile Ground.  From time to time, you will find me sharing inspirational music here, on Instagram @iamlivinginthelight, on Twitter @coachkandace and on the Living in the Light Facebook page.  And, when I'm really comfortable, I am known for randomly breaking out in dance routines ;-).
I received my Masters in Business Administration, with a concentration in Marketing, from Florida A&M University.  After spending some time working in marketing for Procter & Gamble, Time Warner, Forbes Magazine, and Hidden Beach Recordings, I felt a longing to do something with my career that made a difference in the world.  I transitioned to education reform, where I had the pleasure of serving in a variety of leadership and consulting roles including, but not limited to, overseeing after-school programs in over 200 schools across the country and serving as a political appointee in the Obama Administration at the US Department of Education.  I currently consult in education, primarily in the area of turning around the lowest-performing schools across the nation. I also have a certification in advancing youth development, and co-founded a non-profit, Global Elevation, to build the leadership capacity of youth social entrepreneurs throughout the African diaspora. I live in Ann Arbor, MI with my husband and two young sons who enjoy our weekly old school "dance parties" at Club Jones Family.
What does the Living in the Light logo represent?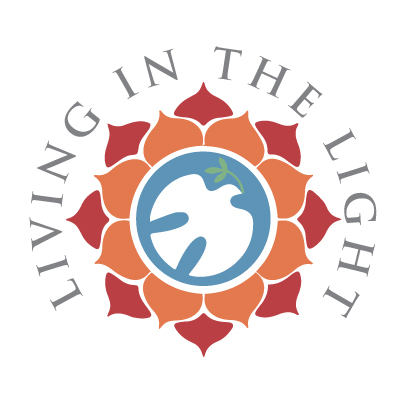 The Dove represents Love and Peace.  It is also a symbol of the Holy Spirit.  The lotus flower represents continuous spiritual growth.  We are Living in the Light when we allow the Love and Peace of God (the Light) to live through us, and to be all that we extend into the world.
Like this logo?  Check out the Living in the Light Store for mugs, t-shirts, and other lovely items to sport this reminder of your commitment to Living in the Light!
First time here?  See below for links to a few of my most popular posts.  I look forward to supporting you on the journey to unshakable peace!  Much Love!
Living in the Light (The post that started it all)
3 Tips for Releasing Anger Quickly
3 Tips for Breaking Free from the Opinions of Others
Keep shining!
~Kandace
———————-——
Kandace Jones
———————-——
BLOG: http://www.kandacejones.com
FACEBOOK: http://www.facebook.com/livinginthelight
TWITTER: @coachkandace
INSTAGRAM: @iamlivinginthelight
GOOGLE+: http://www.google.com/+KandaceJonesLivingintheLight