Free Download: Meditation 101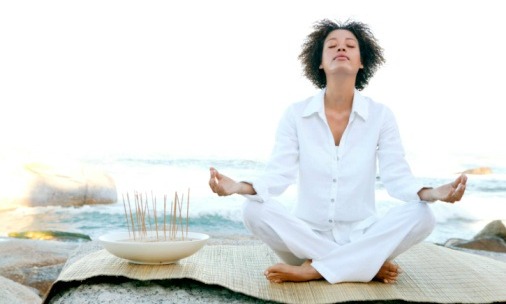 Have you tried to meditate, but find it difficult to settle your mind?

Do you have the desire to learn to meditate, but don't know where to begin?
If you answered "yes" to any of these, you were guided here for a reason!
FREE Download:  Meditation 101
This session was held for participants in the From Stress to Peace 21-Day Challenge – Living in the Light's life-changing program that helps you:
Transform negative thoughts to positive in less than 5 minutes
Create a daily "me time" schedule you can stick to
Release fear, anxiety, doubt, worry, guilt, and self-judgment
Forgive and release past hurts and resentments
Calm your mind so you can truly relax in meditation/quiet time
Find balance in your life, no matter how busy your schedule
Stay focused and committed to your daily practice
Live in harmony, peace, and joy – regardless of the circumstances
In this one hour Meditation 101 session, I share tips for quieting the mind in meditation, and provide an overview of 3 types of meditation that I found very useful in the beginning of my meditation journey.  I am happy to share the audio file from this session with you completely free to jump start your journey to unshakable peace!
Click the button below to access the mp3 file.  Enjoy and feel free to share with anyone you believe is ready to move "From Stress to Peace."
Keep shining!
———————-——
Kandace Jones
———————-——
BLOG: http://www.kandacejones.com
FACEBOOK: http://www.facebook.com/livinginthelight
TWITTER: @coachkandace
About the Facilitator: Kandace Jones

I used to live life shackled by fear, doubt, and worry. I put on a happy face while navigating my day-to-day duties, but I was emotionally drained, stressed, and unhappy. When I hit rock bottom, and was diagnosed with depression and anxiety, I was determined to live life differently. I knew there had to be another way. Out of that determination, and guidance from Spirit, the "Living in the Light" blog was born. It documents my spiritual journey out of the darkness and into the Light. After nine months of publicly sharing my journey, and consciously releasing my attachment to the ego, I experienced a powerful spiritual awakening. I went from living in fear, doubt, worry, and stress to complete inner peace. My greatest passion has become assisting others on their own journey to inner peace. I help others start and sustain a daily spiritual practice that guides them From Stress to Peace.  Some of the ways I do this include the From Stress to Peace 21-Day Challenge, the Living in the Light blog, Living in the Light Retreats, and the Living in the Light Community. My spiritual memoir, From Stress to Peace: An Intimate Journal on the Journey from Living in Darkness to Living in the Light, is coming in 2014. I can't wait to share it with you! I appreciate you taking the time to visit this page and look forward to supporting you in any way I can!